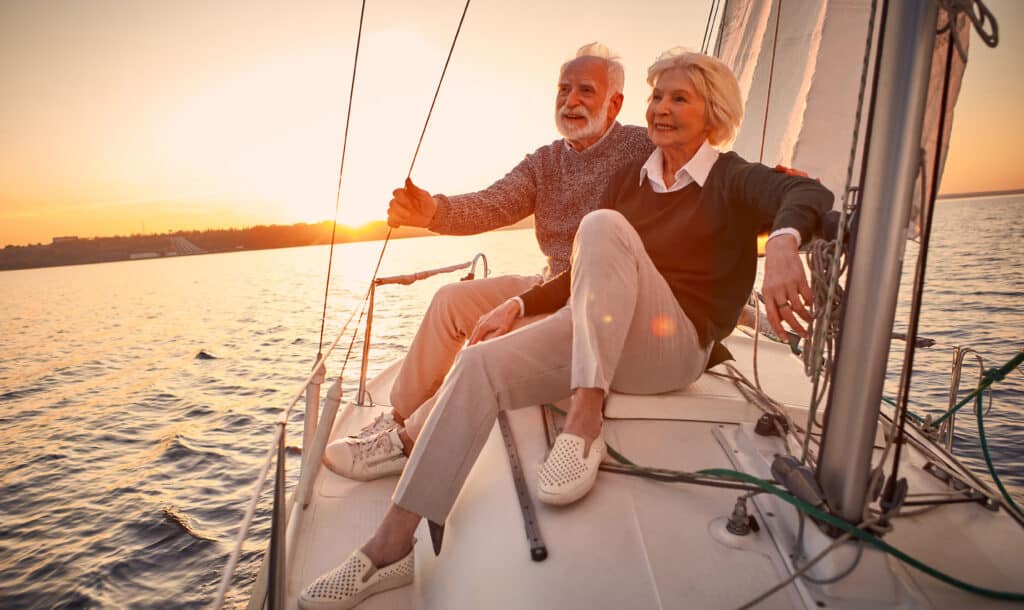 When you smile, you're not just showing your teeth. You're revealing who you are. But if you're self-conscious about your teeth, you may hold back that outgoing, confident side of you. Here's where our restorative dentistry in Jackson comes in. 
Restorative dentistry is a dental specialty that deals with diagnosing and managing teeth that are either damaged, worn down, or missing. These problems can occur due to everyday wear and tear, aging, decay, or accidents. In restorative dentistry, a combination of techniques, tools, and procedures help restore, repair, or replace any damage to the teeth, gums, or surrounding tissues.
At LeFleur Dental Group, we understand that your smile is essential to your personal and professional life. That's why our restorative dentistry services can transform your smile and give you newfound confidence. Schedule a consultation today with Dr. William Mayfield, Dr. Gay Crosby, or Dr. Mickey Crosby. They'll help you take a closer look at restorative dentistry, how it can fix your dental problems, and help you regain your smile's full potential.
When You Might Need Restorative Dentistry
LeFleur Dental Group offers a wide range of restorative dentistry procedures, including dental crowns, bridges, and dental fillings.
There are several scenarios where restorative dentistry can help you regain your dental health and confidence. For example, you might need dental fillings or crowns if you have chipped or broken teeth, cracks or cavities, or tooth decay. For missing teeth, you might need bridges. Restorative dentistry can also be helpful for people who are experiencing gum disease or other conditions that affect the oral tissues.
The Benefits of Restorative Dentistry
Restorative dentistry offers several benefits beyond restoring your teeth' functionality and aesthetics. These benefits include:
Improved speech and confidence:
Restorative dentistry can help you speak, eat, and smile confidently by giving you a healthy, functional smile.
When your teeth and gums are healthy, your oral health and well-being improve.
At LeFleur Dental Group, we use modern techniques and high-quality materials in our restorative procedures, which give you a natural-looking, healthy, and beautiful smile that will last for years.
What to Expect During Your Restorative Dentistry Procedure
The procedure for restorative dentistry will depend on the type of treatment you need. Most treatments will start with a comprehensive dental examination, during which we'll evaluate your current dental health, take x-rays and scans, and recommend the best course of treatment. 
The first dental crown step involves preparing the affected tooth by removing any decay or damage. Then, we will take an impression of the tooth to create a custom-fit crown. A temporary crown is placed on the tooth while the permanent crown is fabricated. Finally, the permanent crown is cemented into place, restoring the function and appearance of the tooth. 
We'll remove the decayed or damaged tooth matter for dental fillings, then fill the cavity with a dental composite resin that matches your natural tooth color.
Trust LeFleur Dental Group for Your Restorative Dentistry Needs
At LeFleur Dental Group, we're passionate about helping you achieve your best dental health and giving you the smile you deserve. We use the latest technology, techniques, and materials to ensure the best possible outcome for each of our patients. Our team of skilled professionals will guide you through the restoration process, ensuring you are comfortable and informed at each step. 
Restorative Dentistry in Jackson, Mississippi
Consider restorative dentistry if you're struggling with dental problems or feeling self-conscious about your smile. At LeFleur Dental Group, we're committed to providing you with the highest quality of care and personalized service. With our range of restorative dentistry treatments in Jackson, we'll help you restore your dental health and confidence so that you can smile with pride! 
Contact us today to schedule your consultation and discover how restorative dentistry can transform your life.