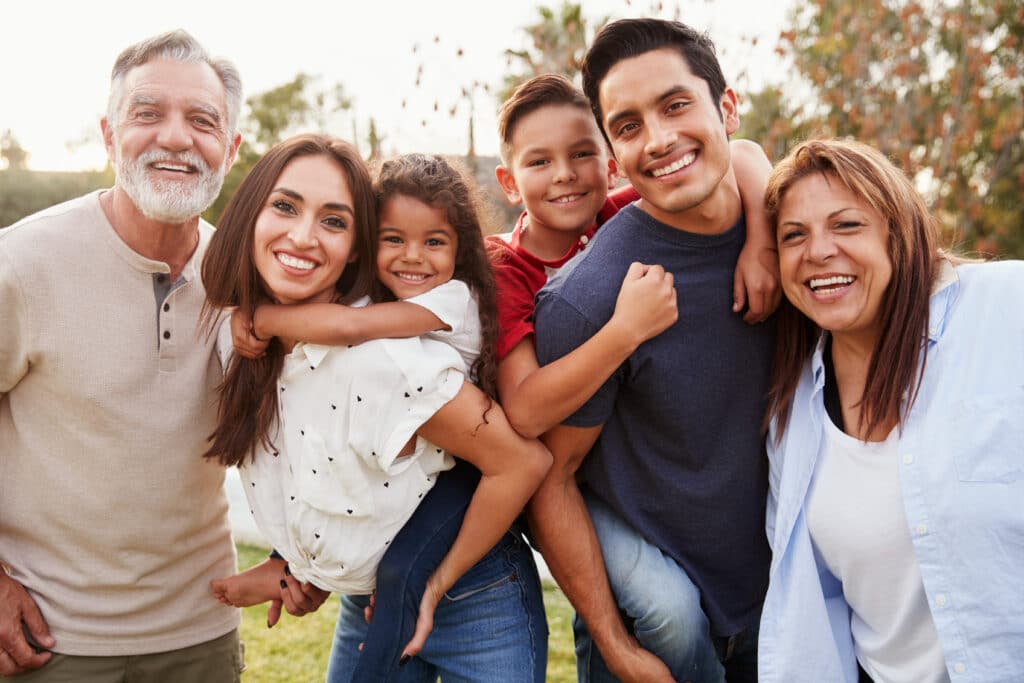 Going to the dentist can be a daunting experience, especially for children. However, regular dental visits are crucial to maintaining oral health and overall wellness. At LeFleur Dental Group, we understand the importance of family dentistry in Jackson and strive to create a comfortable, welcoming environment for patients of all ages. Our mission is to keep your family smiling and healthy for years.
Keeping your Family Smiling and Healthy
We are proud to be your one-stop show for these quality family dentistry services. 
Preventative dental care is the foundation of good oral health. Regular cleanings, check-ups, and X-rays allow us to detect and treat problems before they become more serious. We work with our patients to establish a personalized preventative care plan that fits their unique needs and lifestyles.
Building a positive relationship with the dentist at a young age is important to encouraging a lifetime of good oral health habits. Our dentists use kid-friendly technology and fun activities to make dental visits less intimidating and more enjoyable for our youngest patients.
Sometimes, despite our best efforts, dental problems arise. LeFleur Dental Group offers a wide range of restorative treatments to repair damaged teeth and restore proper function. Our team is dedicated to creating natural-looking, long-lasting results that enable our patients to confidently chew, speak, and smile. Our treatments include:
LeFleur Dental Group is a dental practice offering various services, including dental fillings. Many people require dental fillings to repair teeth damaged due to decay or injury. The skilled team at LeFleur Dental Group uses the latest techniques and materials to ensure that fillings are long-lasting and blend seamlessly with natural teeth. With their expertise and commitment to patient care, patients can trust the LeFleur Dental Group to provide top-notch dental services, including high-quality dental fillings.
At LeFleur Dental Group, we understand how important it is to have a smile you can be proud of. For some patients, dental crowns are a great solution to achieve just that. Crowns cover damaged or broken teeth, giving them a realistic and natural look. They are durable and functional, allowing you to eat and speak easily. We offer a variety of materials for crowns, including porcelain and ceramic, to ensure that we can match the color and shape of your existing teeth. Our experienced and friendly staff will work with you every step of the way to ensure you are comfortable and confident in your new smile.
In addition to restorative services, we offer a variety of cosmetic treatments to enhance the appearance of your smile. We can help you achieve a set of teeth to keep you smiling proudly. Our services include:
This advanced technology removes stubborn stains and discoloration, leaving your teeth significantly whiter in just one sitting. Unlike other whitening treatments that can cause sensitivity, Glo is gentle on your teeth and delivers long-lasting results. The process is simple and quick, and the results are stunning. Don't let stained teeth hold you back from showcasing your beautiful smile. Visit LeFleur Dental Group today for Glo teeth whitening and see the difference.
LeFleur Dental Group offers dental veneers for those looking to enhance the appearance of their teeth. These are thin, custom-made shells designed to cover the front surface of teeth to improve their appearance. Veneers can change teeth' shape, color, and size, creating a brighter and more symmetrical smile. LeFleur Dental Group uses high-quality materials and advanced technology to ensure the veneers blend seamlessly with the rest of your teeth. With dental veneers, patients can achieve a flawless smile.
Are you tired of traditional braces but still want a straighter smile? Our cutting-edge Invisalign treatment uses clear, removable aligners to gradually shift teeth into the desired position. Not only is Invisalign virtually invisible, but it also allows easy cleaning and doesn't interfere with your diet. With the experienced team at LeFleur Dental Group, achieving your dream smile has never been easier or more comfortable. Don't wait any longer to perfect your grin with Invisalign.
We understand that life can be busy, so we strive to make dental care as convenient and stress-free as possible. We offer flexible scheduling and use the latest technology to minimize discomfort and expedite treatment, for example, iTero scanners and advanced X-rays. Our friendly team is committed to ensuring that every visit to LeFleur Dental Group is a positive experience.
Family Dentistry in Jackson, Mississippi
At LeFleur Dental Group, we are passionate about providing exceptional dental care to patients of all ages. Whether you need preventative services, restorative treatments, or cosmetic enhancements, we've got you covered.